Werner Hirsch was born in 1968 and grew up in West Germany. Shortly before the Abitur, he emigrated to the U.S.A. to set up a ranch. There he fell in love with the Drag Queen Agnes B., with whom he still lives together. Werner Hirsch has been working since 2002 as a freelance artist and has been living in the Cotswolds, Great Britain. Through his lover he discovered and in time conquered the stage as Prince Greenhorn. He has been written about and portrayed photographically and in oil, among other things for the books "Gender Game" of Marion Strunk and "Gender Fuck" of Annette Frick. Anja Weber accompanies him in her photographic oeuvre, a.o.t. through her life-size portraits that were to be seen in the exhibition "GO DRAG!" 2002 in Berlin. The same year, he was honored with the first prize of the "Grand Prix d'Amour" at Staatsbank Berlin. The following year, he created the film "Kings & Disasters" which premiered at "Lesbenfilmfestival" at Cinema Arsenal Berlin and was shown at "Pink Screens" film-festival Brussels (05/04), "Israel's Lesbian Film Festival" Tel Aviv (06/04), "Ladyfest" Berlin (08/04), "image+nation" Montréal (10/04), a.o.
Since 2005, he occasionally works as a dancer ("Constructions & Creations etc." by Susanne Berggren, '05, Kulturhuset Stockholm & HAU 3 Berlin; "Die Schachtel", choreographed by Petra Sabisch, '06, Sophiensaele Berlin). He is currently part of the exhibition "Das 8. Feld" at Museum Ludwig, Cologne. In his spare time, Werner Hirsch occasionally appears and performs as Antonia Baehr.
In march 2013 the Beursschouwburg in Brussel proposes 2 month focus program on Antonia Baehrs and Werner Hirsch's work called "Make up" At Antonia Baehr and Werner Hirsch's table". The focus program contains long and short performances, films, video-installations, music, books and vinyl publications.
'La Voix de la route' by Frédéric Bigot (electroniCat) with Werner Hirsch (voice)
Performance Evening: "Portrait of an Eye"
with Werner Hirsch and Emily Rysdon
at the finissage of Pauline Boudry / Renate Lorenz's exhibition
http://kunsthallezurich.ch/en/pauline-boudry-renate-lorenz
Werner Hirsch proudly presents:
DANCING FOR
– a short solo dance created especially for the occasion.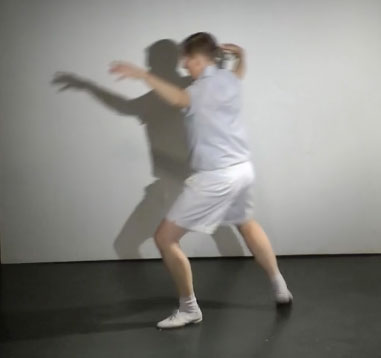 Dance – Werner Hirsch
DJ – Pauline Boudry
"You look ridiculous if you dance
You look ridiculous if you don't dance
So you might as well
dance." — Gertrude Stein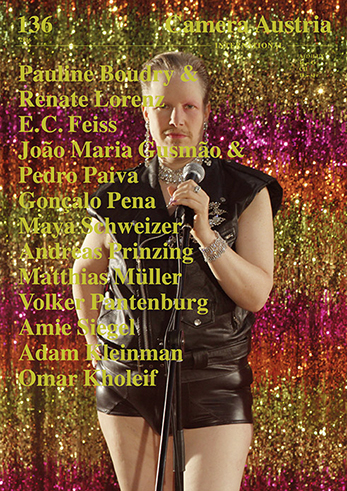 Cover of Camera Austria International136 featuring Pauline Boudry & Renate Lorenz, João Maria Gusmão & Pedro Paiva, Matthias Müller, Maya Schweizer, Amie Siegel.