CAVALIERS IMPURS
engl.
The duo "Cavaliers impurs" (Troubled Riders) is a cabaret, a collage of genre-bending acts that takes
place in a giant opened-out cardboard box. The piece celebrates the art of dance, the cover version,
the drag show and features the menopausal dance, and performance art gone adrift. From number to
number, the two performers channel a multitude of venerable personalities who come to populate the
stage.

de.
Das Duett "Cavalier impurs" (Verstörte Reiter) ist ein Cabaret in einer riesigen, aufgeklappten Pappschachtel. Eine Collage, die fröhlich und ungeniert eine Vielzahl von Genres überschreitet. Das Stück feiert Tanzkunst, Coverversion und Dragshow, es zeigt den Tanz der Menopause und auf die schiefe Bahn geratene Performance Kunst. Von Nummer zu Nummer beschwört das Zweigespann eine Schar ehrwürdiger Persönlichkeiten herauf, die nach und nach die Bühne bevölkern.

More info here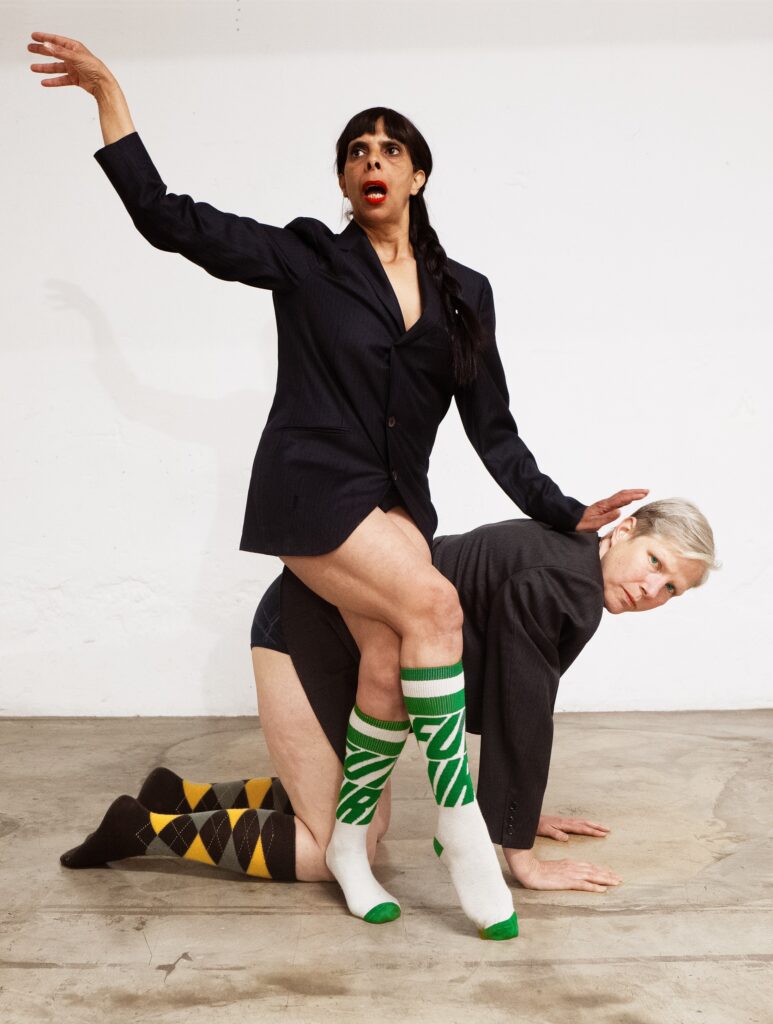 Photos: Nadia Lauro